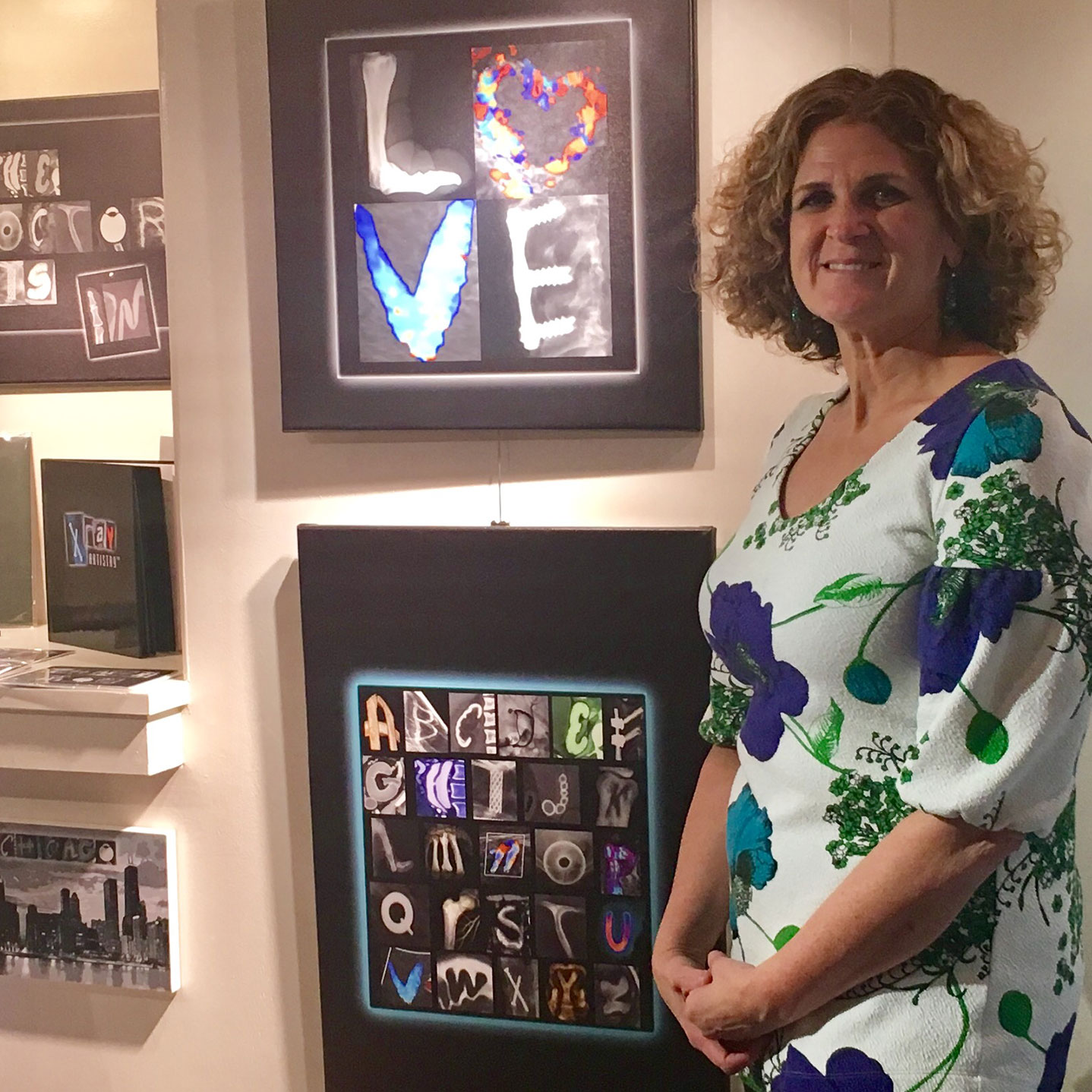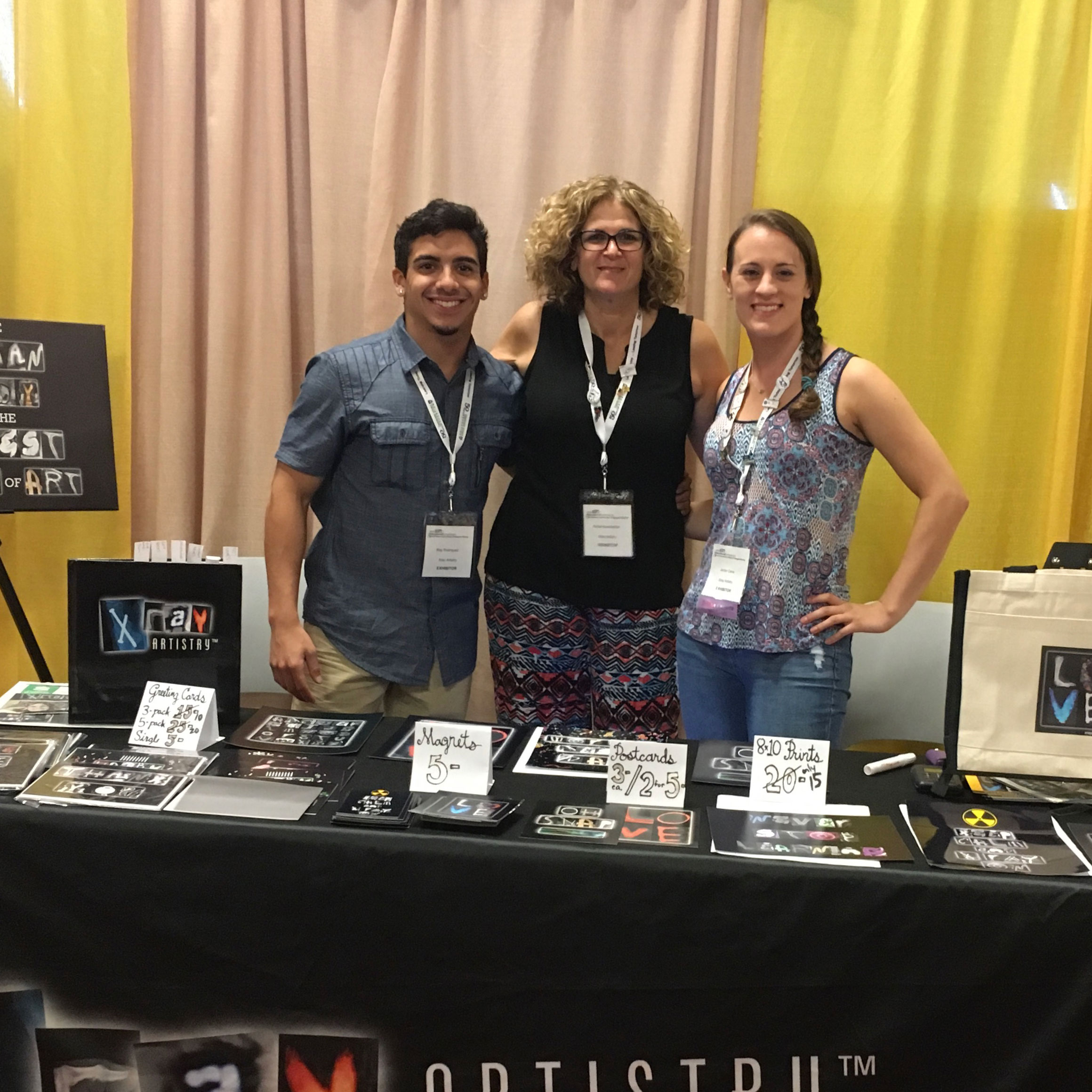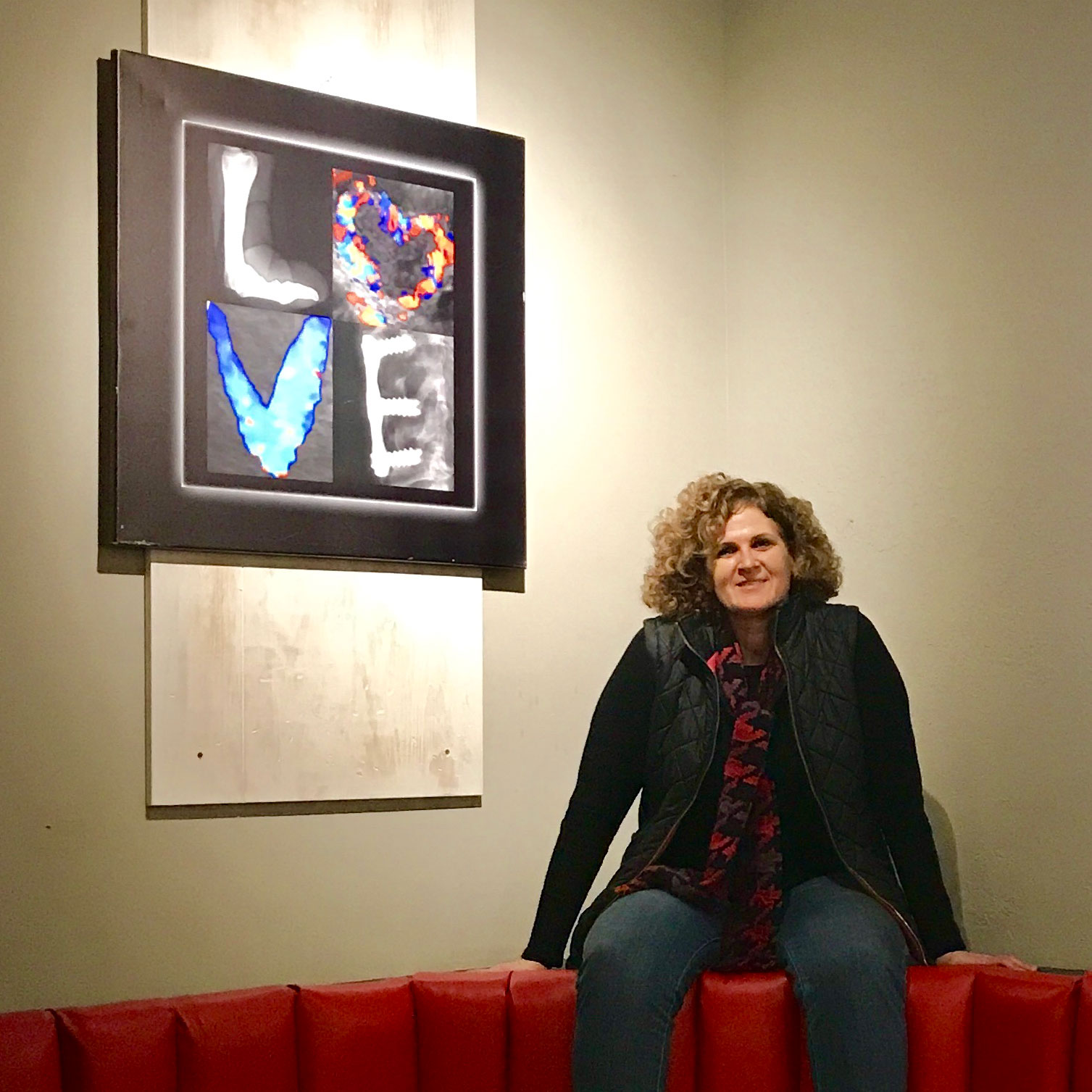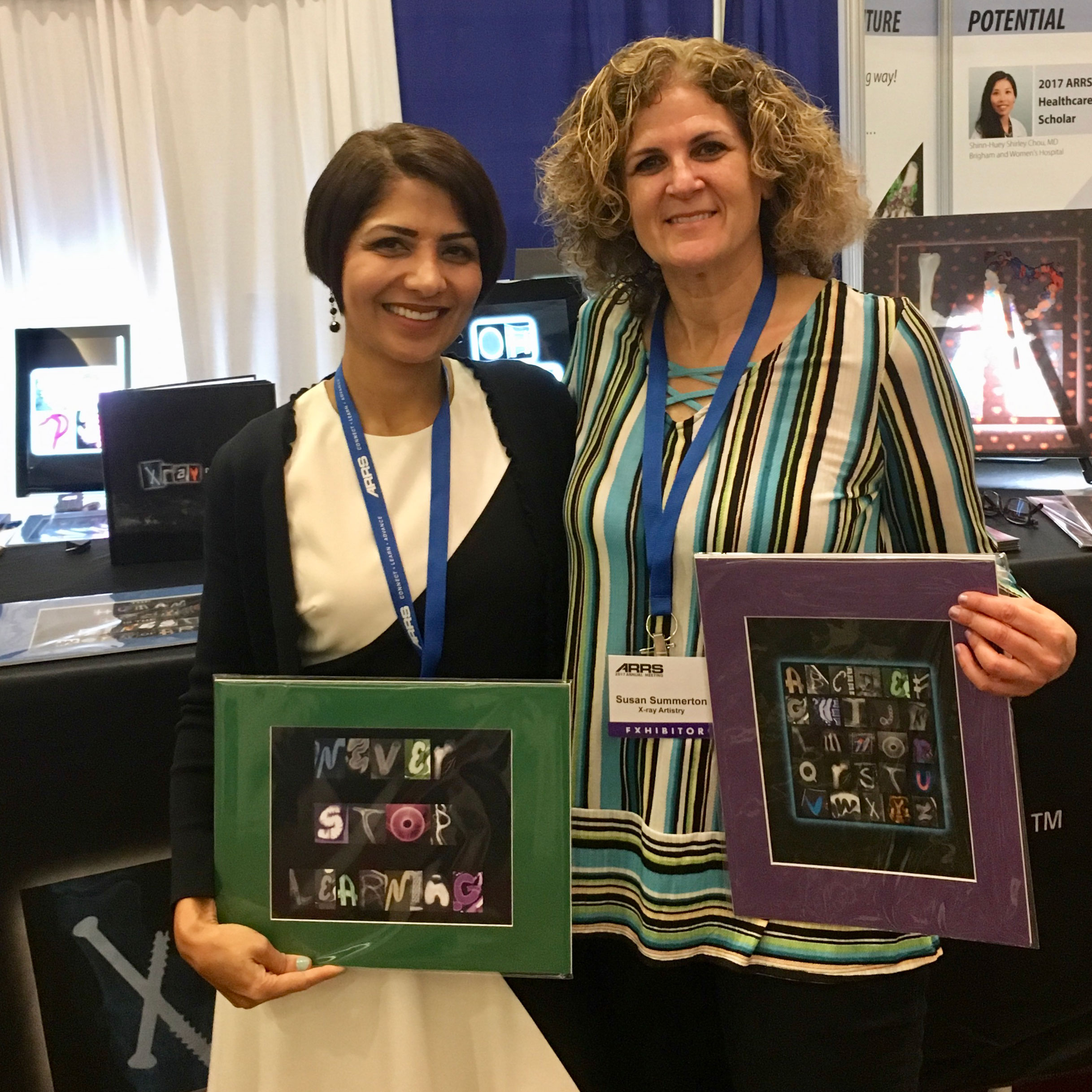 Inspiration
I knew from an early age that I wanted to be a doctor, but I never imagined that I would also become an artist.
I grew up in Philadelphia and attended medical school at Temple University. In my third year, I discovered diagnostic radiology, a field that requires sophisticated visual skills and the ability to solve medical puzzles from the clues provided by images. I've been a radiologist and an educator for nearly 25 years.
Over the years, I looked for creative outlets. I developed an interest in photography, studied calligraphy, learned how to needlepoint and even made my own clothes. As time went by, my creative interests spilled into my work as a radiologist. I began to notice hidden shapes, symbols and objects embedded in the images I examined. I started saving these as digital files for safekeeping. At the time, I had a print of 'Butterfly Alphabet' by Kjell Sandved hanging in my living room. This image depicts an alphabet made entirely from butterfly wings. I wondered if I could create a similar alphabet from the shapes I saw in my daily work.
By the fall of 2014, after twenty years of painstaking work, I had collected all 26 letters of my xray alphabet. That same year, I created my first piece, "Letters to the RSNA" for an art contest sponsored by the Radiologic Society of North America to celebrate their Centennial. My design entry: "RSNA 100, a Century of Transforming Medicine" won honorable mention and was showcased at the RSNA conference in Chicago.
Once word got out, friends and colleagues started asking me to create custom pieces of art which led to the creation of Xray Artistry in 2015. My xray art has been exhibited in art galleries throughout the Philadelphia area and has garnered several awards. I have been interviewed for the Philadelphia Inquirer, Temple Health Magazine, and the Scranton Times. My pieces are now in private collections throughout the U.S. and the world, in places as remote as Kuala Lumpur and Australia.
As my designs have grown in popularity, I've started to attract a broader audience that goes beyond doctors and medical offices. I've heard people say that my xray art helps connect them to a shared humanity, regardless of age, gender or nationality, because inside our bodies we're all the same.